Meet the Team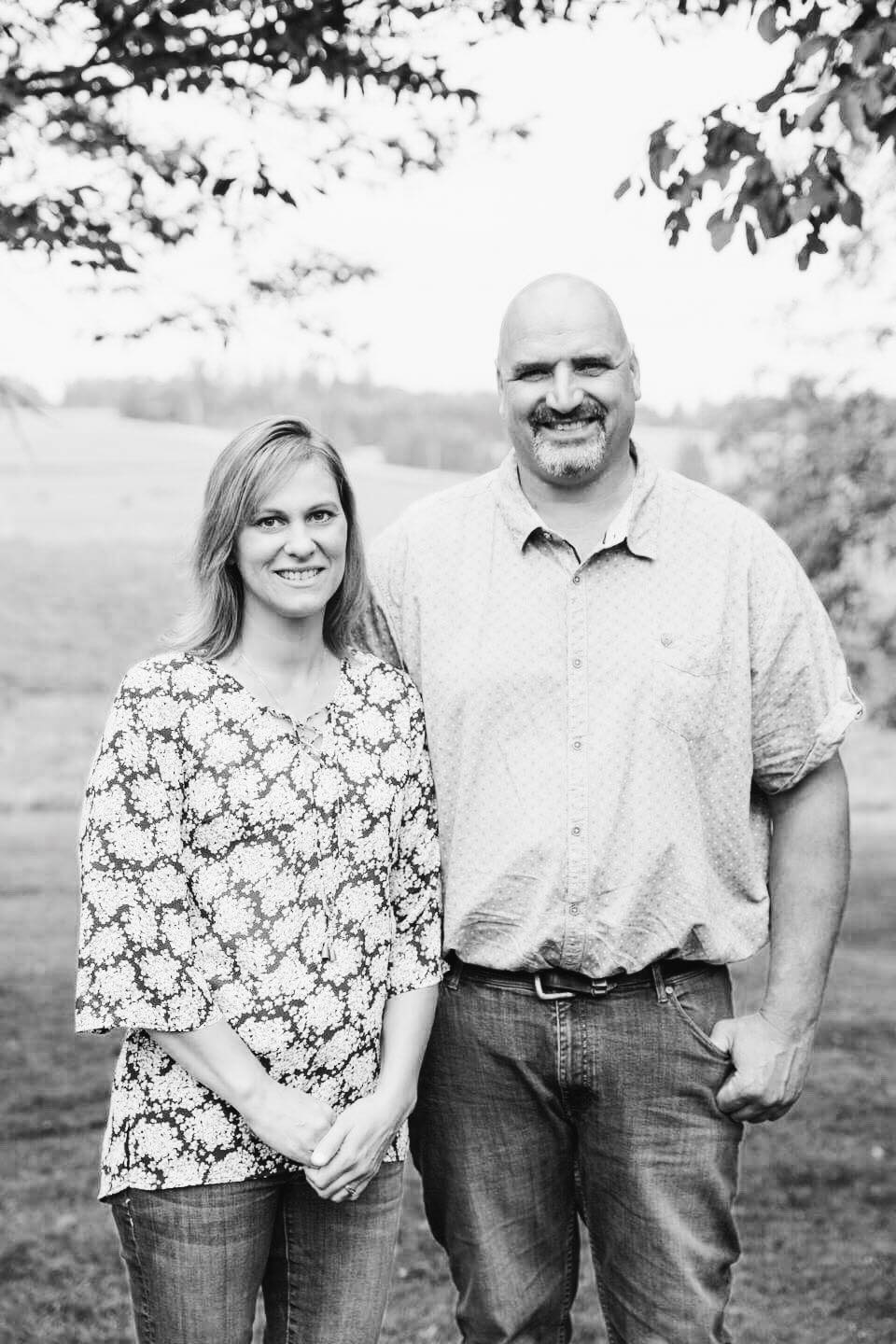 Jeff and Hetti Endeman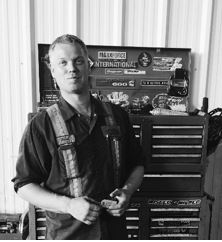 Shaun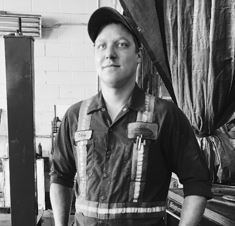 Travis

Jeff and Hetti Endeman
Jeff is the heart, soul, and face of Dufferin Diesel Works. He grew up in Orangeville, Ontario, the youngest of five children. Jeff began part-time work already at the age of 12. After completing high school and working in the truck body fabrication industry, Jeff began an apprenticeship. In 1999, he married his wife Hetti and earned his 310T Truck and Coach Technician Certificate of Qualification.

Hetti grew up on a dairy farm near Hillsburgh, one of seven children. She has a background in business administration and works behind the scenes.

In 2009, after Jeff had gained many years of dealership experience, they started Dufferin Diesel Works as a part-time venture. Since then, the business has grown and now operates full-time as a truck service and repair facility in Orangeville.

Jeff has worked countless hours and fixed many trucks. He spends most of his time on the phone with customers and suppliers these days, but will still turn wrenches if the job has to go!

Hetti continues to be active part-time in the administration of the business. Together they operate Dufferin Diesel Works and enjoy spending time with their six children.
Shaun
Shaun has been working in the service and repair industry for 14 years. He has been working for Dufferin Diesel Works for the past 4 years as a 310T Truck and Coach Technician apprentice. He likes to spend his free time camping, fishing and spending time with his family.
Travis
Travis has been working in the service and repair industry for 7 years. He began his 310T Truck and Coach Technician apprenticeship in 2011 and became a licensed technician in December of 2015. Travis joined the Dufferin Diesel Works team in January 2017. In his free time, Travis spends time with his family and plays hockey and baseball.
Derek
Derek helps out with ordering parts, administrative duties, as well as tire and windshield repair. He used to own his own business in the tire and windshield repair industry. In his free time, Derek likes to spend time with his five children and wife.
Lauren
Lauren helps out part-time with administrative duties and other tasks.
Tim and Mitchel
Tim and Mitchel are the newest members of our team! They are both apprenticing at Dufferin Diesel Works and hope to become licensed mechanics in the near future.